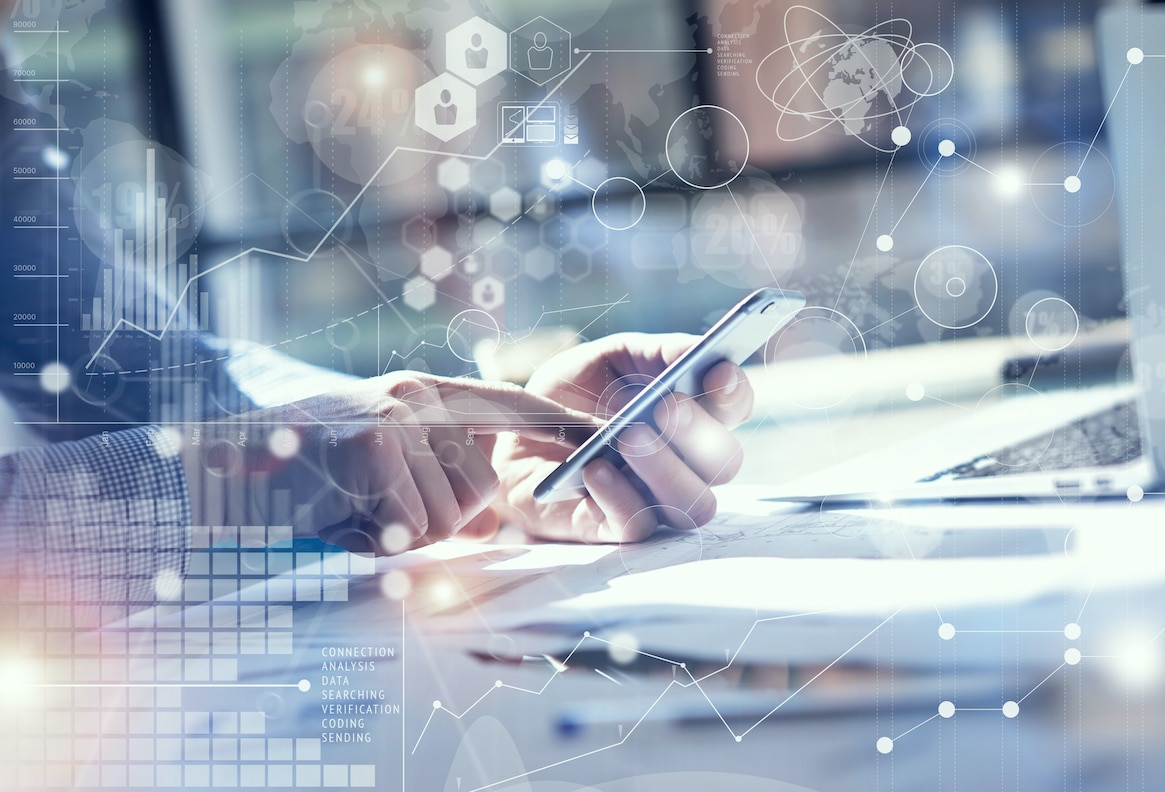 Gaining new insights at the BMT Group
22 April, 2020
Data and, more specifically, big data are becoming increasingly important in today's world. They provide tremendous amounts of information and can lead to great insights which will improve processes. At BMT Drive Solutions, this is no different. Every day, we amass a great amount of data. Processing it as well as drawing the correct conclusions from it, can become rather complicated. Nevertheless, in a rapidly changing world that's becoming ever more reliant on data, drawing the right conclusions is essential. Hence why, for the last two years, we have been setting up an Analytics landscape for the whole BMT group. This will help us to evolve more towards data driven decision making, ensuring that we can maintain our place as a foremost service provider in the future.
Creating unity
The decision to create a centralised analytics hub was taken two years ago. Harmonisation of data was an important reason for that. For historic reasons, a diverse set of source systems exist in the organisation, but the need for an analytics community in which we could communicate across divisions became increasingly pressing. Apart from more data harmonisation, a big reason as to why we are doing this and what we want to accomplish is more data driven decision making on all levels. Not only is this the best way to prepare us for the future, it's also a way of gaining a larger amount of relevant information. That, in turn, will allow us to make our products even more reliable and efficient.
So far, an analytics hub has been introduced to allow for a visual tool in which we can also analyse the data further than in previous systems. An important advantage for doing that is the fact that it is a very intuitive and interactive system. Furthermore, the reports that are generated are rather extensive as they also include the opportunity to make forecasts based on mathematical formulas or allow via embedded machine learning to receive system-guided insights. As a final added advantage, the hub, supported by SAP, is greatly compatible with applications of the Microsoft Office package. The analyses contain a direct plugin for Excel reporting and data can also be shared and discussed in the communications application Teams.
In order to stimulate the community of around 100 people who work on this system, we will organise yearly analytics conferences. The first of them was organised in October last year and was a day during which we brainstormed about future courses of action.
Benefits for everyone involved
Within our group, this big change has seen two major advantages. Firstly, we have developed a more standardised way of communicating and reporting. Next, the hub has created a big community and collaborative environment in which communication is much smoother. Finally, as a big advantage for our customers, more data driven decision making, allows us to further improve the quality and reliability of our products. Clearly, as a frontrunner, we refuse to rest on our laurels and realise better than anyone the importance of preparing for the future.
Laying the groundwork for the future
After two years of intensive work, we can say that a first big step in a constantly evolving story has been taken. Already, we are seeing that we can report on matters on which we could not report in the past. From this stage onwards, we will continue to roll out the system and contemplate the next steps to take. We are noticing great satisfaction about the new system, which drives us on to continue down this path. The firm base we have created, will be built on in the future to further improve the efficiency of our company. And improving efficiency will no doubt improve our quality, making us an even more reliable service provider.
Currently, training courses are being organised for, among others, the BLI and BLR sales and management teams. In the current climate, these courses take place via the internet as we are all working at home. And working at home, that includes homework off course, just to ensure that we're all aboard as quickly as possible.