Belgium - Oostkamp
The headquarters of the Industrial business line are located in Oostkamp. This plant has two main activities. On the one hand we specialize in 'one-off' to small series gears up to 2m diameter. On the other hand we machine large series of prismatic parts and have specialized in aluminium components for the last 30 years.
IG Watteeuw International nv
Kampveldstraat 51, 8020 Oostkamp Belgium
T +32 50 82 69 07
Belgium - Sint-Truiden
Our plant in Sint-Truiden is the headquarters for automotive: Global Engineering, Sales, Global Sourcing and Finance are located here. It also encompasses the VCST Industrial Products manufacturing facility and the STC Heat treatment plant. In Sint-Truiden we are currently concentrating on machining of components, primarily gears and shafts. The site is ideally positioned to serve as incubator for new projects and products as it brings R&D, prototyping, machining and heat treatment facilities at one location.
VCST Industrial Products BV
Rellestraat 5030, 3800 Sint-Truiden
T + 32 (0) 11 67 02 11
Surface Treatment Company BV
Nijverheidslaan 5420, 3800 Sint-Truiden
T + 32 (0) 11 67 02 96
China - Changzhou
Our plant in Changzhou manufactures engine and transmission gears for the passenger car and truck markets. As from mid 2020, a new hyper-modern gear line will be operational to serve our booming markets within the rail and industrial markets. Gear manufacturing here features high quality facilities and advanced processes, all under one roof.
VCST Automotive Components (Changzhou) Co, Ltd.
8 Fushan Road,
Wujin Economic Zone,
Changzhou, China 213149
T +86 519 8169 0996
China - Suzhou
While the main activity at our plant in Suzhou is for the railway market, we're also a logistic hub for the business line industrial. For the railway market we primarily produce gearboxes for metro, DMU/EMU, LRV/LRT & high-speed applications. Out of our Suzhou plant we can also organize overhaul activities for our rail customers.
IGW (Suzhou) Co., Ltd
N° 1 Fenghe Road Fengting Avenue, SIP, Suzhou 215122. P.R. China
T +86 512 6287 5601
Czech Republic - Brno
Our plant in Brno is the headquarters of business line rail. We have more than 20 years of experience in providing project-based development, production & testing of railway gearboxes and gear assemblies to our global customers across the railway market. As well as a manufacturing plant, our local Brno unit is also the research & development centre for new products for the business line rail.
IG Watteeuw ČR s.r.o.
Vídeňská 130, 61900 Brno
Czech Republic
T +420 547 139 513
Germany - Reichenbach
In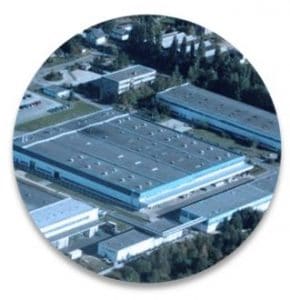 VCST Reichenbach we produce high precision aluminum valve blocks for safety-related automotive brake components. The annual output of the plant exceeds 5 million parts with a proven track record of reliability (delivery 100% and quality <10 ppm).
VCST Reichenbach GmbH
Am Fernblick 15, D-08499 Mylau
T + 49 (0) 37 65 795 – 0
India - Pune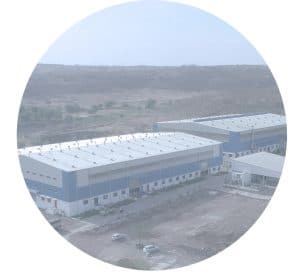 Since 1984, our Pune based operations have evolved from a pre-turned parts subcontractor towards a reliable supplier of completely finished gears and assemblies. Recently we have built a completely new, 100% vertically integrated manufacturing site including critical processes like heat treatment & teeth grinding. Our five production plants have a production capacity of 5 million gears and shafts per annum and are servicing core sectors of the economy: agriculture, construction and other industrial applications (e.g. compressors). We deliver these products all over the world. The plant also plays a vital role in the development of the Indian rail infrastructure & rolling stock, being capable of producing the best rail gearboxes in the world.
Involute Technologies Pvt. Ltd.
Regd. off. Gat No. 232 & 156-159 Alandi – Market Road Dhanore Tal. Khed Dist. Pune 412 105 India
T +91 982 255 9845
Mexico - Leon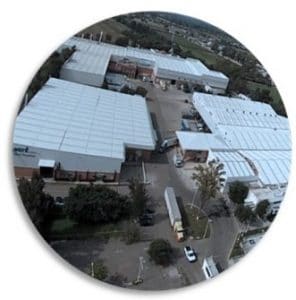 Our plant in Léon, México was installed in 2005 as a pioneer in machining for the automotive industry in the North-American region. We machine high technology mechanical components such as gears and shafts for the automotive market and provide heat treatment and surface treatment.
VCST De Mexico S De R.L De C.V.
Boulevard Aeropuerto No. 3202 Loc. A
San Juan de Otates
C.P. 37670, León, Gto. México
T +52 477 152 6100
Romania - Alba
A modern production plant located in a green environment, equipped with the newest technology in metal processing and heat treatments such as nitriding and case hardening. We produce gears for light and off-road vehicles. Active in the market since 2013.
SC VCST Automotive Production Alba SRL
Romania, Alba County, Alba Iulia, No. 9, Calea Ciugudului Street, 517240
T +40 372 133 700
Romania - Iasi
In Iasi we manufacture gears up to 1.2m for the rail and diverse industrial markets since 1998. This plant is completely vertical integrated capable of doing everything in house.
IG Watteeuw Romania S.R.L.
B-dul Chimiei nr. 6
Area B 700291 Iasi, Romania
T +40 374 100 235
USA - Zanesville
IGW US is a small, diversified plant that envelopes all 3 business lines BMT Drive Solutions has to offer. We offer assembly and warehousing activities for our North-American based customers in rail, automotive & industrial markets. For Rail, IGW US has over 30,000 SqFt of shop space and proudly offers services including new OEM gearbox assemblies, machining, painting, one-off service diagnosis and repairs, and fleet overhauls. Our wide range of local suppliers and in-house activities ensures all BAA requirements can be met.
IG Watteeuw USA LLC
1000 Linden Avenue, Zanesville
Ohio 43701 – 3098 USA
T +1 740 588 1722